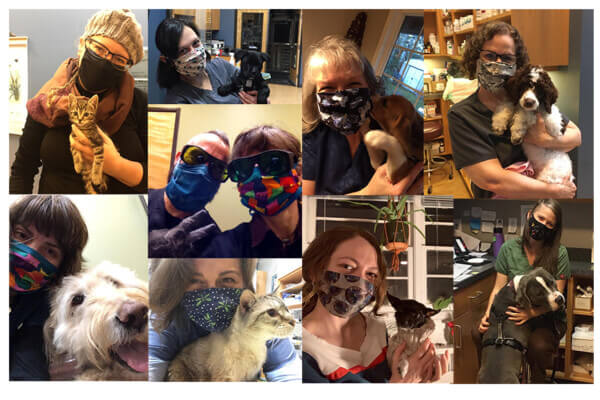 With the recent lifting of state-wide COVID-related restrictions, we have been given the green light to begin the slow process of returning to a more normal way of doing things. Our goal is to slowly bring clients back into our facility while continuing to manage the risk of COVID exposure among our clients and staff. As always, safety is our number one priority. We will be following these guidelines:
• Masks will still be required to enter our facility.
• There will be a limit to the number of people in the clinic at any given time to limit the duration of contact between clients in the reception area.
• We will continue to do curb-side check-in, so please continue to call us when you park before coming in.
• Clients must report if they are experiencing COVID-like symptoms or known COVID exposure before they attempt to enter the reception area.
Why are we still following these precautions when the Governor has lifted most COVID-related restrictions? As most of you have experienced, the veterinary community has been overwhelmed with the massive numbers of pet adoptions since the pandemic started. The resulting demand for services has outpaced the capacity of most veterinary clinics including ours. The health of our staff is precious to us for many reasons, but even more so now. We are completely dependent on having every member of our team healthy and strong so that we can provide the care our patients need. Your health is also important to us. We want to do our part to minimize the potential for the spread of disease that we know is possible even among the vaccinated population.
Thank you for your patience and please stay well!